Welcome  .... I'm glad you're here ....


For those of you who like to social network ...

What's currently happening on Facebook ....

I'm always looking to improve the business, so if there's a product you'd like that's not available on the product menu, post your request. If there's a competition or sales incentive you'd like me to organise & run, please post your ideas. All ideas you suggest & post that come to fruition, will be rewarded with a Sample pack.

Latest News !!!!! .....

The CEO & creator of Happy Paws Training Treats has been nominated for the 2012 Telstra Business Women's Awards


Our clients must really love these treats because they keep nominating them for awards ....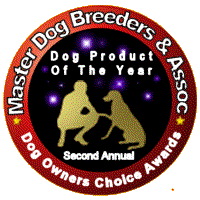 * The treats are not mass produced

* Each treat is cut, sorted & graded by hand

* 14 different ingredients in each packet of the "Pooch" range of treats ensures plenty of variety

* No added Chemicals, Additives, Preservatives & as much fat removed as possible

* No preservatives means no "Use By" date

* An all Australian product

* Proven to tempt fussy eaters

* A natural flavour & aroma your "fur kids" will just love

* Organic ingredients used where ever possible

* A happy dog means a happy owner.

We love our dogs & developed the product to ensure they always have healthy, nutritious treats whether it's just as a snack or used for serious training.

We're sure you love your dogs as much as we do & want the best for them as well.

We've also discovered that cats love them too !!!

Welcome to our site.

We look forward to hearing about your success stories using 'Happy Paws Training Treats' .......
You are visitor number: 33017